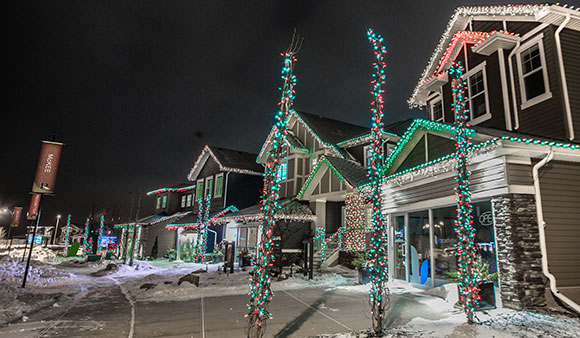 Animated Lighting displays are the pinnacle of Christmas Lighting
There are a great deal of Christmas lights required to orchestrate a show of this nature. Generally 3-4 times as many lights are required in order run the show
There is also a great deal of planning and wiring involved with powering these displays.
Because of the time commitment in planning and installing, we generally execute the planning in late summer early fall and install by the beginning of November
The cost in year one to purchase lights, animated sound and distribution system and planning starts around $5000 and the sky is the limit. Once the lights and system are purchased a yearly installation, programming and dismantle costs around $2500.