All-New Premium Lights
This year we have added two new premium levels of residential and commercial lighting. These products are designed and manufactured exclusively by True North to exceed all market standards for brightness, reliability and colour combinations.
Our new light products are not available in stores or from other installation services and have a 3 season warranty.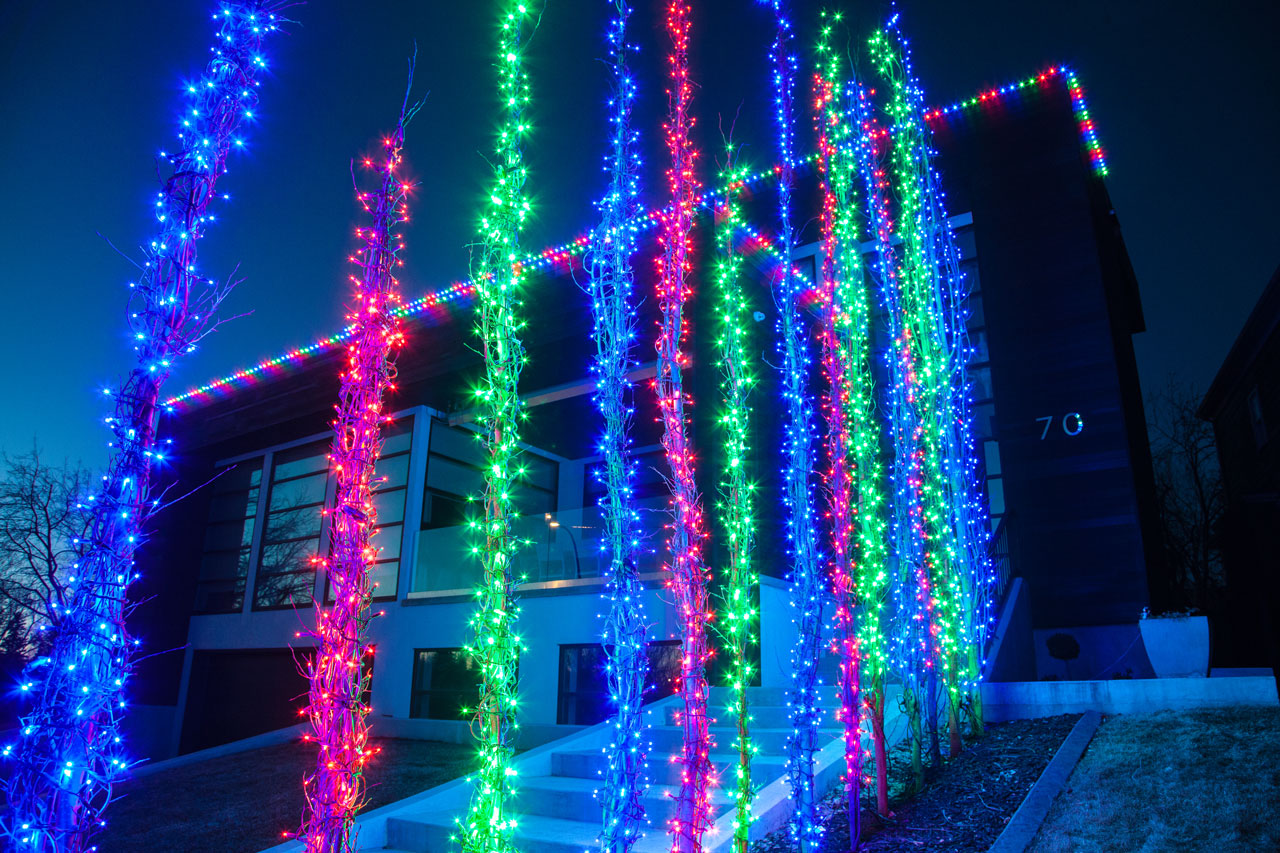 Purchase & Install from $650
Annual Takedowns from $280
Home Lighting Installation per strand
Single Strand - $25
Glitter Wrap* - $40
Icicles - $30
Icicles
Warm White $ 30 per 7.5 ft. strand
Multi-colour $ 30 per 7.5 ft. strand
Tree Lighting Installation per strand
Spruce tree under 30 ft. $15
Spruce tree over 30 ft. (climber needed) $20
Installation: $250 Minimum charge
Accessories
12 ft. Extension Cords - $10 each
25 ft. Extension Cords - $45 each
Bag of Clips- $10 per bag
Timers - $30 each
All products and services are guaranteed. If a strand is displaced we will immediately return to and put it back into position. If lights fail, we will promptly return to fix the issue as long as the lights were purchased from True North Home Services and were taken down from the previous Christmas light season. If lights were not purchased from True North, a $75 service fee will apply.
We warranty all products purchased from True North for 3 years. Lights MUST be removed annually for the warranty to be honoured. We will replace the defective product.
*A glitter wrap is 2 strands wrapped together to give a more robust look.